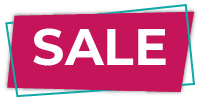 BooJoy Winter Shoes
The water resistant boots you won't want to take off this winter
The water resistant boots you won't want to take off this winter
BooJoy boots have a rugged rubber sole that helps reduce the risk of a silly fall in the street on rainy days.
They are water resistant and keep feet warm and dry at all times. Perfect for all weather conditions.
They protect the foot and cushion the blows by distributing the impact of the footfall evenly throughout the sole of the foot.
SPECIAL OFFER:
BooJoy Winter Shoes is available at the price of $ 170

$ 85

(50% off) with free shipping.
Please select the product quantity